Youth Flood Trauma Recovery Appeal
How a community comes together:
On the 28th February our community was hit by an unprecedented flood. Along with so many others, we saw an unfathomable level of destruction in our streets. There were people who lost everything.
When the rain finally stopped and it was safe to drive on the local roads again, our team gathered at our office in Ballina; we cleaned the mud from the walls, we shared our stories and we cried for all that was lost.
Then we asked ourselves…
Flood Trauma Recovery and how Human Nature can help? 
After such a catastrophic disaster like this, we knew young people would need us more than ever. We also knew we had a proven model of care that worked to engage young people who couldn't access or benefit from conventional services. There was work to be done.
But the only way we could support young people was by our community coming together to make sure they didn't miss out on the urgent mental health support they needed.
We'd like to give a massive shoutout to all the incredible organisations who quickly helped our organisation get back on our feet so we could be there to support young people impacted by the floods. When we most needed you, you were there for us.
Organisations with a social conscience offered flood relief grants and donated or discounted supplies – all of which made a huge difference.
Thank you for standing beside us.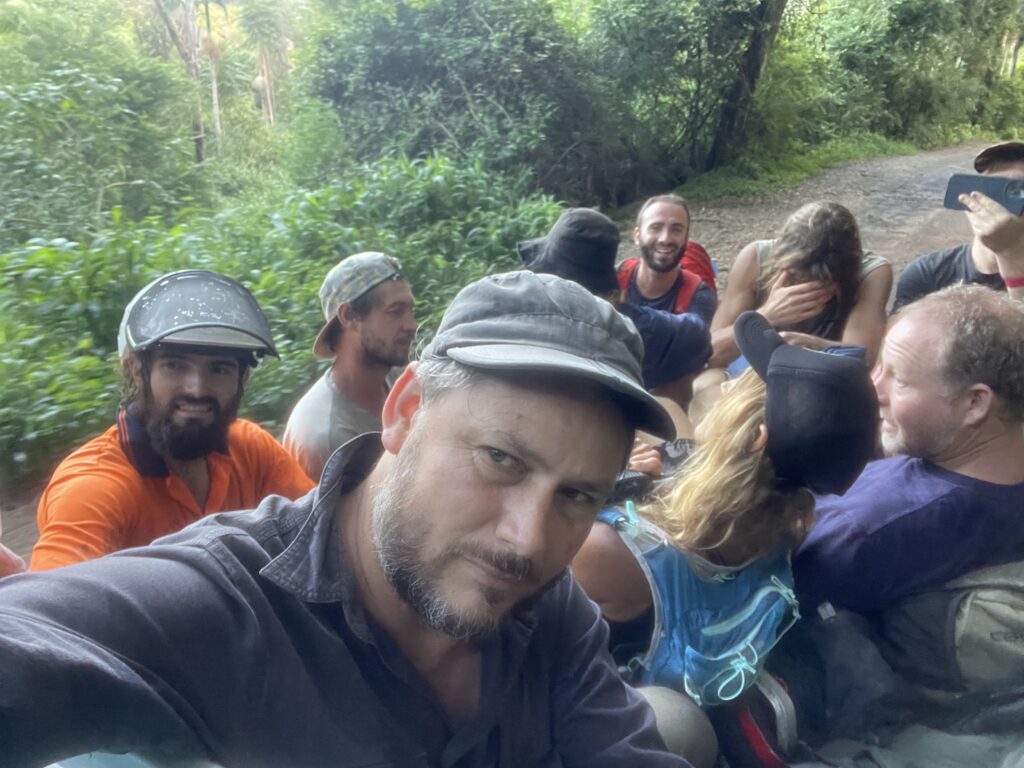 Since the floods
Many of the young people in our programs were impacted by the floods either directly or indirectly. Twelve of the young people in our programs had their schools significantly damaged and have had their schooling severely disrupted. Eight program participants had their homes so badly damaged by flood they are now in temporary or emergency housing or 'camping' in their flood damaged homes with minimal services connected and furnishings.
We have:
Ramped up our service delivery to provide over 162 hours of face to face therapy and case management support for flood affected young people, collaborating with existing local services in the community
Increased our therapeutic support for existing clients who had lost their homes, school, places of employment and/or places where they used to connect with their community, providing individual and small group sessions
Accepted new referrals from flood-affected regions
Provided respite for young people by offering therapeutic activities such as horse-riding or bushwalking outside of flood-ravaged areas
But there is still a long way to go. For many, the mental health impacts from disasters don't truly manifest until 1-3 years after the event and we will continue to be here for flood affected young people for as long as they need us.
Thank you to our youth flood trauma recovery supporters